At one point or another, any Salesforce Professional will come to realize how often and how quick Salesforce is constantly evolving. New features, new products, new acquisitions, etc. This can make it exciting, but also a bit daunting. The constant thirst for knowledge will help push one to seek out more ways of learning.
In this article, we've compiled a list of 10 Influential people in the Salesforce industry for you to look up and learn from. These are individuals that I gained value by following and learning from the knowledge and the platforms they share.
Disclaimer
The list is comprised of people that have opened up their knowledge to the community, shared and supported the Salesforce eco-system via their Blogs, Videos, Articles, Guides, Courses, Presentations, and more.
Ben McCarthy of salesforceben.com
Ben McCarthy is the founder and co-editor of SalesforceBen.com, which is one of the most popular Salesforce blogs. He started the blog with the intention to share his own struggles as he was starting out as a Salesforce Admin. The blog eventually evolved into a community-oriented platform, covering a wide array of tips and tricks, and anything Salesforce-related.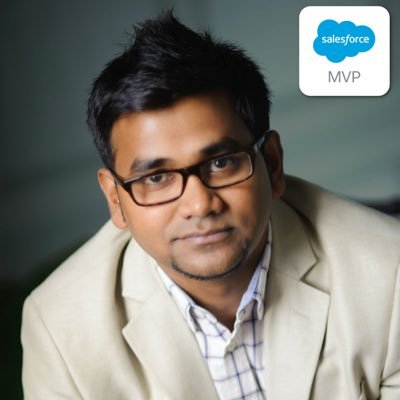 Rakesh Gupta is a graduate of Sri Ramaswami Memorial(SRM) University, Chennai with a degree in Information Technology. He is a Mumbai-based, six-time Salesforce MVP, author, Salesforce coach, and avid blogger. Through AutomationChampion.com, Rakesh, supports the community with guides tips, and tutorials.
David Liu of sfdc99.com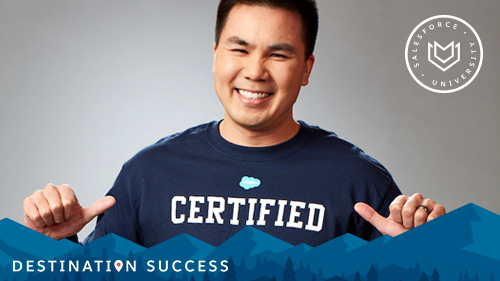 David Liu used to be a professional email marketer before he learned to code and become a Salesforce technical architect at Google. He currently holds 18 Salesforce certifications and is a 7-time Salesforce MVP. David has blog entries in salesforce.com while at the same time running sfdc99.com.
David started sfdc99.com with the intention of helping non-coding admin gain a better understanding of Apex, Salesforce's proprietary programming language.
Phil Walton of Cloud Galaticos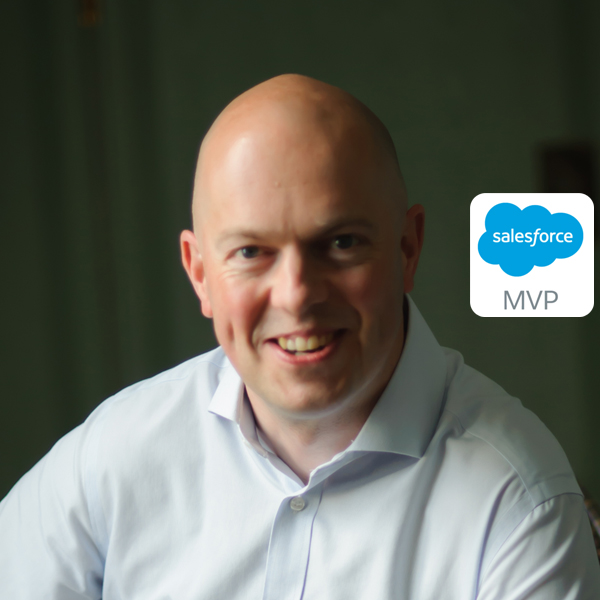 Phil Walton started working with Salesforce around 2004. He learned through the Help information he could find online and a whole lot of trial and error.
Phil is now a two-time Salesforce MVP, CEO, and blogger. He has a very successful newsletter that reaches thousands of readers. He highly recommends that anyone who is serious about Salesforce gets certified.
Don Robins of PLURALSIGHT.com
Don Robins is an 8X Salesforce MVP and the author and producer of the Salesforce Play by Play series on pluralsight.com. He is a well-known Salesforce MVP, instructor, author, and speaker.
As a Certified Platform II Developer with experience in a wide range of industries, his focus mainly lies in Salesforce technical instruction. Since 2010, he has been sharing presentations during the annual Dreamforce conference.
Gemma Blezard of The Architech Club
Gemma Blezard is an influential Salesforce professional due to her established community-based projects. She founded Ladies be Architects, which is a community-interest company that encourages diversity and growth. She is also the founder and CEO of The Architect Club, a service which matches independent Salesforce architects with potential clients.
Gemma is 18X certified Salesforce Architect MVP and 400+ badges as a Trailhead ranger. Most of her experience were gained as she worked as a Salesforce expert for smaller firms.
She has hosted presentations and given countless talks at Salesforce community-oriented events.
Jessica Murphy of 100DaysOfTrailhead.com
Jessica Murphy is an independent consultant who co-leads Women in Tech Developers (WITDEVS) and is the co-founder of Salesforce Saturday Phoenix and Saasie Tech Socials. She has 150+ Trailhead badges and 500+ hours worth of Salesforce and e-learning training.
Jessica stumbled upon Salesforce by accident. By supporting her friend who wanted to attend a local Salesforce event, she found herself captivated by the field. Fast forward to the present, she is a co-founder and one of the community group organizers for 100 Days of Trailhead, which is an online platform for Salesforce developers to gather virtually.
Becka Dente – Podcast Host
Becka Dente, a frequent featured speaker at Dreamforce, is a top Salesforce practitioner with more than fifteen years worth of experience in cloud technology. Understanding the importance of the spirit of collaboration, she constantly aims to emanate positive energy with those she works with.
Becka is capable of handling complex business situations by pushing forward to bring out the desired organizational outcomes. She is recognized in the Salesforce MVP Hall of Fame and also the host of "One Of Those Things" Podcast.
9. Jennifer W. Lee – jenwlee.com
Jennifer Lee is a Salesforce MVP, co-host of Automation Hour, Salesforce enthusiast, and blogger. Jennifer's blog has been a gem in my career and I have been a reader of the blog for the past two years.
Apart from blogging, Jennifer also preoccupies herself by presenting at various Salesforce and co-hosting Automation Hour.
10. Martin Gessner of focusonforce.com
Martin Gessner is a Salesforce Solution Architect who is 12X certified and is the founder of Focus on Force, an online platform popular for mock exams and certification preparation. The website offers study guides on various topics such as Admin Certifications, Platform App Builder, Sales Cloud Study, and many others.
On top of the study guides, there is also a blog on the same website. The blog contains a wide variety of topics.
Summary
There are a handful of other influential people you can follow and learn from. The beauty of the Salesforce industry is that it is not short on people who are more than happy to share their knowledge and expertise in the field. You can also check out the SFDC Consultant Podcast and find some more interesting people who we have had as guests on the show. It is available on Spotify, Apple Podcast, and Google Podcast.