Among many great things about Salesforce, one of its more notable traits is the community behind it. Salesforce is absolutely exciting, and even more so are the different people from different backgrounds who find their way into it. From high ranking chief officers to the admin, to developers. A good handful of people love to find ways to give back to the members of their Salesforce Ohana. Especially now, when social media is prevalent and connecting with other people is only a click away.
In this article, we take a look at some of the people we think you should follow on Twitter if you love Salesforce and Twitter just as much as we do.
Alex Dayon (SFDCAlex)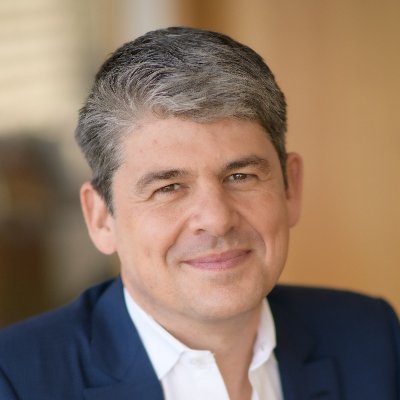 Alex Dayon is currently the Chairman of Salesforce Advisory Board. Prior to joining Salesforce, Alex was the founder and CEO of leading knowledge-base company InStranet. He was also a founding member of Business Objects SA.
While working on these companies, he got granted a total of 12 patents and was able to sell the company he had started.
Part of his job is to advise Salesforce CEO Marc Benioff on Salesforce's management strategy.
2. Richard Socher (RichardSocher)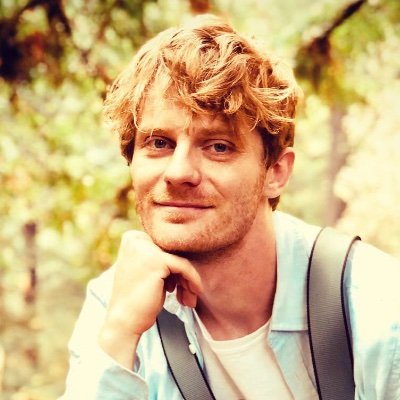 Richard Socher used to work for Salesforce as its Chief Scientist. His role entailed leading and overseeing Salesforce's research efforts and bringing artificial intelligence solutions to the company. He was brought into Salesforce after a company he founded and led as CEO, MetaMind, was acquired by the former.
A few months back, Richard left Salesforce to work on his own startup.
3. Phil Walton (SalesforcePhil)
Phil Walton is one of those who found their way into Salesforce during its earlier years. By earlier years we mean a time Salesforce events were limited and Trailhead wasn't invented yet.
Since coming into Salesforce and becoming proficient at it, Phil is now a 7x Salesforce MVP, blogger, and consultant. His weekly newsletter has a readership that reaches thousands all over the globe.
Phil is also the Chief Executive Officer of Cloud Galaticos and the leader of Manchester, UK Trailblazer Community. His piece of advice for anyone who is serious about Salesforce? Get certified.
4. David Giller (davidgiller)
Like many people working in Salesforce, it wasn't David's initial career choice. According to David, a "series of bizarre and unexpected twists" is what led him to product development and marketing in a wide array of law-related industries. Eventually, he came across Salesforce while managing large-scale IT projects at GE Capital and NBC Universal.
David is also a Salesforce trainer, consultant, blogger, author and he prides himself with being an overall geek. He is also the founder of Brainiate and Brainiate Academy, both of which are online platforms revolving around Salesforce and Salesforce online courses.
5. Jennifer W. Lee (jenwlee)
Jennifer W. Lee is a 5x Salesforce MVP and a real wizard of solutions and support for the trailblazer community.
She speaks at various Salesforce events and also co-host Automation Hour. She also runs a blog at on her own website, jenwlee.com.
6. Adam Blitzer (AdamBlitzer)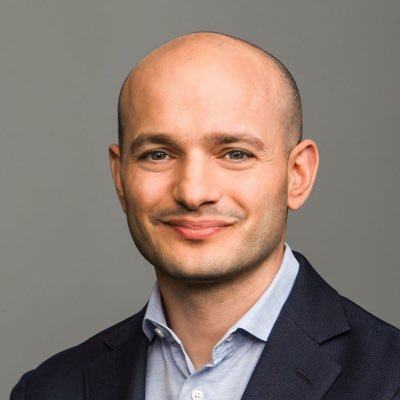 Adam Blitzer wasn't always with Salesforce. He worked in Japan for three years. It was during then he founded a start-up while working at an ad agency.
Later on, Adam co-founded Pardot which is a marketing automation solution aimed to help B2B sales and marketing teams to make better sales decisions. In 2012, ExactTarget bought Pardot for roughly $100 million. A year later, Salesforce acquired ExactTarget for an estimated amount of $ 2.5 billion.
Adam is now the Executive Vice President and General Manager of Marketing Cloud, Commerce Cloud, and Community Cloud at Salesforce.
7. Joshua Birk (joshbirk)
Joshua Birk is the "Godfather of Trailhead." He has been known for the title ever since he invented the prototype. Prior to being with Salesforce for almost 10 years, Joshua was a front-end developer for a major national retailer.
On top of being a game-happy developer evangelist, Joshua is also the host of the official Salesforce Developer Podcast which is available on the Salesforce website.
8. Tom Blamire (Salesforce_Tom)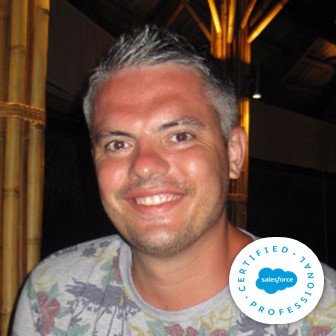 Tom is like the majority of Salesforce admins who just "fell" into it. He was introduced to it while he was working for an IT and telecommunications company when one day, his boss called him into his office. Initially, Tom thought he was in some sort of trouble. He eventually found out the company was implementing Salesforce and his boss decided he was the best person to help fulfill the role of administrator.
Tom spent the succeeding days studying Salesforce. This was a time Trailhead didn't come into existence yet. After building his first validation rule, Tom knew Salesforce was something he definitely wanted to do. He wasn't sure why but he says "It just felt right."
9. Mark Adcock (techforecastis)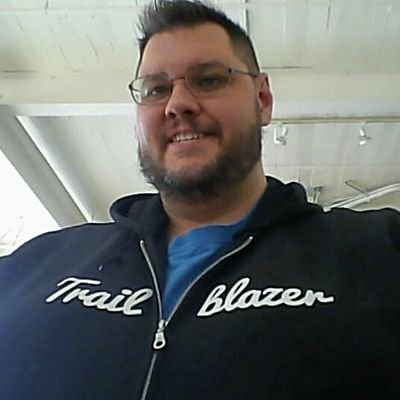 Mark Adcock possesses a broad set of skills in marketing. His experience ranges from integrated marketing to event marketing, and public relations. His balanced perspective can be attributed to his working for both the corporate side and the agency side. Due to his expertise, he became an award-winning marketing manager.
He has worked with global brands such as Beats Audio, Microsoft Exchange Server, Dolby Laboratories, and HTC One.
On top of his marketing expertise, Mark is a Salesforce MVP and Lightning Champion. He is also a Charlottesville Community Group Leader and a 12x Certified App Architect.
10. Jennifer Shier (crmsalesgem)
Jennifer Shier started in Salesforce when she was moved to IT from sales.
Jennifer has been a Data Architect and Analyst since 2017 and has over 20 years of analytics and CRM experience under her belt. From 2004 to 2019, she has been a speaker at Salesforce User Groups and Dreamforce. She is among the first 250 people who got certified as a Salesforce Admin. She is also a former Salesforce MVP from year 2014 to 2017.
11. Stuart Edeal (salesforcestu)
Stuart Edeal is a trusted advisor as Solution Architect and Business Systems Analyst. He has versatile technological experience in sales, marketing, and support for industries like financial services, hospitality, healthcare, government, manufacturing, and even nonprofit clients.
His specializes in CRM administration and configuration, troubleshooting, process improvement, and reporting and analytics.
12. Amy Oplinger-Singh (SalesforceAmy)
Amy Oplinger-Singh, who specializes in Sales and Serice Cloud, has over 5 years of consulting experience in different kinds of roles in various industries. Her experience in Sales and using CRMs is what made her passionate about Salesforce and End User Training.
Amy is also an evangelist who shares her passion with Ohio Women in Tech Trailblazer Community Group. She has spoke at regional events such as Southeast Dreamin, Midwest Dream, and Dreamforce.
Dave Carroll (dcarroll)
Dave has over 15 years of experience in software development with a variety of platforms. In fact, his knowledge and expertise was instrumental in the launching of Force.com.
He is currently the Director of Developer Evangelism and in his 8 years at salesforce.com, his primary focus is the developer community's growth. He believes in growing the community so much, that he has blog entries on various topics available on the website.
14. David Liu(dvdkliu)
David worked in marketing before he got into Salesforce. He learned to code and became a Technical Architect, building Salesforce apps and integrations.
He started the SFDC99 blog with the intention of helping non-coding admin learn Apex. Apart from his blog, David also has a Youtube channel where he talks about Trailhead and Salesforce.
David holds 18 Salesforce certifications and is a 7x Salesforce MVP. He is currently a Salesforce Technical Architect at Google.
Cheryl D. Feldman (CherFeldman)
Cheryl stumbled across Salesforce by accident. It all started for her back in 2001 when she hurt her wrist while working at a salon for 10-12 hours a day. She was informed by her doctor that the repetitive motion of blow-drying is what causes the injury. She was instructed to look for a new career path. The salon manager temporarily assigned Cheryl to an office job and this led her to another job as a secretary in another office.
As time went by, Cheryl began to work on database entry tasks, inventory reports, and customer service. She found herself becoming particular fond of metrics and reports but thought the process of manually making reports were too tedious and time-consuming that by the time the reports were made, the data would already be outdated by a week. This is when her manager assigned her to get acquainted with Salesforce.
Jessica Murphy (jessicamurphy)
Anybody who has participated in 100 Days of Trailhead, an online platform meant to virtually gather Salesforce developers, has most likely encountered the name, Jessica Murphy. This only makes sense as she is one of the co-founders of the initiative but this doesn't mean Jessica was always in tech.
Jessica has a Master's in Education and was thinking of getting her PhD to become a college professor before. Then she stumbled upon Salesforce by accident. Today, she is now an independent consultant with 150+ Trailhead badges and no less than 500 hours worth of e-learning training and Salesforce. She also co-leads Women in Tech Developers, or more commonly known as WITDEVS.
17. Marc Baizman (mbaizman)
Marc started with Salesforce in 2014 when he was helping nonprofits with the platform. In 2017, he joined the Evangelist team and has been an Admin Evangelist since.
The past 10 years for Marc has been filled with nonprofits and technology. He started out as a "tech guy" working for small nonprofits by installing their ethernet cables. Later on, he ran his own technology consulting practice and he ran it solo. This is where he started using Salesforce.
Brent Downey (brentdowney)
Brent Downey is a Salesforce MVP, co-leader of Salesforce Denver User Group, and a Salesforce Administrator at Readytalk. His passion for helping other Salesforce professionals to rise in their careers is what pushed him to start his blog, Admin Hero. Starting in 2012, it is through this platform that Brent empowers his fellow Salesforce Administrators to strive for career growth. He shares some of the best practices he discovered from working with complex implementation. Admin Hero is now one of the most trusted and most popular Salesforce blogs in the world and among the community.
Brent also works as a full-time Salesforce Consultant for ShellBlack.com.
19. Marc Benioff (Benioff)
What Salesforce professional does not know Marc Benioff?
Marc is the CEO and a co-founder of Salesforce. Prior to Salesforce, he worked at database software giant Oracle as Larry Ellison's protege. It was during his sabbatical from Oracle that Marc conceptualized the idea of a cloud-based CRM.
Marc came from humble beginnings but rose to become a self-made billionaire. Also being a prolific philanthropist, he sought to give back. He has invested in dozens of tech startups and even pledged $350 million to the University of California's children's hospital and research efforts.
20. Ines Garcia (@Inescapinezka)
Ines Garcia is a passionate Agile Coach, that thrives to help organisations to become more agile whilst delivering Salesforce Technology. Additionally, she is a Salesforce MVP and supports the Trailblazer community through her presentations at User Group meetings and the content that she creates and shares.
21. Tiffani Bova (Tiffani_Bova)
Tiffani Bova is a name any Salesforce professional would have come across at least once in their career. It only makes sense as she is the Global Customer Growth and Innovation Evangelist at Salesforce but that's not the only title she has on her belt.
Tiffani hosts her own podcast, What's Next! with Tiffani Bova. Her podcast is one of the top 100 business and marketing podcasts on iTunes. She has also delivered over 500 keynote presentations on topics such as business model innovation and sales transformation to a collective audience of 400,000 people in 6 continents. Tiffani has also contributed to publications like Harvard Business Review, Entrepreneur, and Forbes.
22. Keir Bowden (bob_buzzard)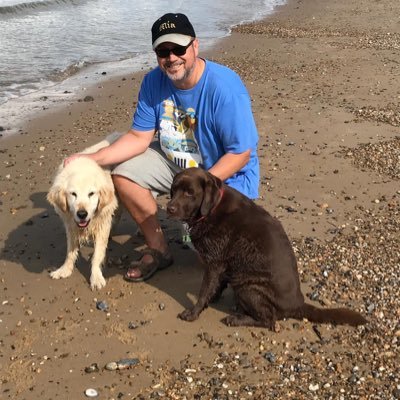 Keir Bowden, also known as Bob, is the author of the Visualforce Development Cookbook and a 5x Salesforce Developer MVP. With roughly 30 years of experience in the IT industry, he is also the CTO of BrightGen, a United Kingdom-based Salesforce Platinum Partner.
He occasionally speaks at events like the Salesforce World Tour and Dreamforce and frequently blogs about topics on Apex, Visualforce solutions, and Lightning components.
23. Kristi Campbell (KristiForce)
Kristi Campbell's passion for process optimization, and having clean data and system usability as a Certified Salesforce Administrator is what makes her an interesting person to follow on twitter. She started the Salesforce User Group The Girly Geek, which had its humble beginnings as a happy hour get together for women attending Dreamforce. The Girly Geek became official six years after and 1,900 members later.
24. Maria Belli (JustAGirlyGeek)
Maria Belli, a self-taught Salesforce admin, was managing another CRM system before she got introduced to Salesforce back in August 2010 when she was assigned to look for CRM alternatives. She started out by participating in consulting groups and following along with those who assisted newbies with initial development and implementation. Since 2013, she is now 4x certified and a Salesforce MVP. Maria is also the founder and co-leader of CT Salesforce WIT.
25. Michael Farrington (michaelforce)
Michael Farrington, a Salesforce MVP Hall of Fame Member, has dedicated most of his career to the Salesforce platform. Performing the role of a business analyst and technical resource, he assisted in the global deployment of Salesforce back in 2006. Performing the duties of a technical resource meant Michael had to travel to nine countries to personally conduct end-user training.
Michael started his own company, Qandor, which is focused on building productivity apps for system admins. Qandor has made some of the most downloaded apps on AppExchange.
We hope you have discovered some new names to connect with or learn from. There are definitely more names to follow on social media and you'll find some of them through some of the people we've mentioned above. If you're more of a podcast person, you should definitely check out the SFDC Consultant Podcast on major streaming platforms where you'll definitely come across more personalities who are just as interesting.